Conference venue
The conference will be held in Uppsala University's Ångström building, in the Polacksbacken area in Uppsala. The lecture hall is called Häggsalen, there will be signs directing you to it.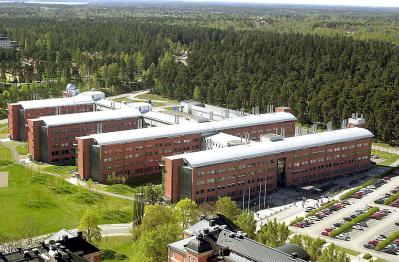 To reach the conference venue from downtown Uppsala:
Use buses number 20 (from Centralstationen (A1) towards Graneberg), 110 (from Centralstationen (B3) towards Ultuna), or 115 (from Centralstationen (B3) towards Ultuna). Get off at the stop called Polacksbacken (the journey takes about 10 minutes). Tickets can be bought from the driver (only credit cards with a chip are accepted, you cannot pay cash), at the UL desk in the train station, or at vending machines at the bus stop outside the train station. Tickets cost 25 SEK per trip, or 30 if bought from the driver. People with a Swedish mobile phone will be able to buy a ticket by SMS (see instructions at any bus stop). You have 90 minutes for travel, and you may change buses freely within the city. We recommend you to buy a number of bus tickets when arrive to Uppsala since there is not vending machine at Polackbacken bus stop.
A taxi from downtown Uppsala to Polacksbacken costs about 200 SEK. The trip takes 10–15 minutes. An indication of the price is the number displayed in black-on-yellow in the back window. Please do not get into a taxi were this number is higher than around 350.
There is a nice walking and biking path along the Fyris river from central Uppsala to Polacksbacken. Just follow the Fyris river south on its Western bank (from Svandammen and Stadsparken) until you reach a sign that says Polacksbacken. Then go up the hill, and straight ahead into the Polacksbacken campus. For more details see the map below. Depending on your walking speed, it will take 20 to 30 minutes.
View ISMM2013 in a larger map