News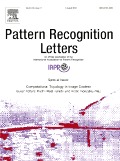 June 20, 2013 — The call for papers for the Special Issue in Pattern Recognition Letters is out. Deadline is October 1st. Authors of 13 papers in the ISMM proceedings have been asked to submit an extended version. But everybody is welcome to submit a paper within the field of interest of ISMM. See the call for papers for information on how to submit your paper.
---
May 23, 2013 — The electronic version of the proceedings is available for those with institutional access, or for a fee. Conference participants will receive an access key that is valid during the conference and some days after.
---
May 16, 2013 — All practical information regarding transportation and the conference venue have been updated.
---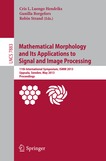 May 2, 2013 — The print proceedings are available now from Springer. The electronic version will be linked from their catalogue soon.
Besides receiving a paper copy of the book, all conference attendees will have free access to the electronic version of the proceedings during the conference and some days after (courtesy of Springer).
---
April 9, 2013 — The programme is online. (This should be final programme, but we reserve the right to make changes!)
---
March 20, 2013 — The proceedings have been sent to Springer, and will be published as LNCS vol 7883. The preliminary table of contents promises a very varied and interesting conference!
---
February 22, 2013 — A preliminary programme has been posted.
For those preparing their travel: there is a welcome reception Sunday evening, from 18:30 to 20:00. The scientific programme will start Monday morning at 9:00, and end with a late lunch (13:30–15:00) on Wednesday.
---
February 1, 2013 — The registration site is now open. See the registration page for more information. Early bird registration deadline is April 12, 2013.
---
December 12, 2012 — The submission site is closed, reviewing has started. Many thanks to all authors for so many nice papers!
---
November 18, 2012 — Biographies of the three invited speakers have been posted.
---
October 30, 2012 — We just sent out the second call for papers.
---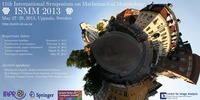 October 19, 2012 — Please help us spread the word for the conference by printing out this poster and posting it at your department!
---
October 1, 2012 — Invited speakers for ISMM 2013 announced. More information about these talks will be posted when available.
---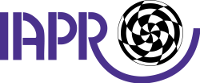 August 11, 2012 — ISMM 2013 is endorsed by the IAPR. This means IAPR members will get a small discount to the conference fee (note that IEEE members are automatically also IAPR members!) and we'll have an IAPR-sponsored invited speaker.
---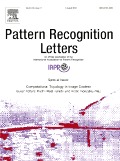 July 4, 2012 — Authors of the best papers will be invited to submit their work to a special issue of Pattern Recognition Letters (preliminarily entitled "Advances in Mathematical Morphology").
The special issue will be open also to papers not submitted to the conference. The submission deadline will be September October 1st, 2013. We're looking forward to a very interesting issue of PRLetters!
---
June 30, 2012 — We just sent out the first call for papers.
---

June 27, 2012 — Springer will be publishing the conference proceedings in the Lecture Notes in Computer Science series.
---
June 11, 2012 — We've launched the website! We'll be adding information as the planning progresses.